Visits
We hope that when you visit us, you will feel that you are in the relaxed atmosphere of a family house. At Chavenage you can escape into the peaceful surroundings of a Cotswold manor, virtually unchanged for 400 years.
Caroline Lowsley-Williams, Chavenage.
Update, 1 August 2023
Statement from Caroline Lowsley-Williams:

Chavenage House continues to welcome visitors via reservation only. Tours can be booked for any date – subject to availability.
- Group visits at £12 a head, with a minimum group size of 21. If under 21 persons, a base rate of £250 will be introduced.
- Individuals added to a pre-booked group – Adults £12, Children £6 (plus £5 administration charge).
- Individual visits at a date to suit, i.e. a bespoke tour, at the base rate of £250
Given that elderly family members still live on the premises, individual visits under the previous open-door policy continue to be suspended. This will be continually assessed to ensure the safety of the estate and a new policy will be assumed in due course (/at a later date). Keep checking in for updates and we hope to welcome individual visits again soon.
THE OFFICE
Remains open – tel +44 (0)1666 504696, or email
caroline@chavenage.com
for any enquires.
Thank you for your co-operation and understanding.

Brochure download
Poldark and Chavenage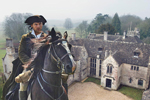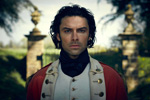 Latest videos!
De-Restricted E Bike Vs Ex-Pro Cyclist | Hank Vs Hank's Dad REMATCH Global Cycling Network, 24 April 2021
In a previous video, Hank managed to beat his dad, George, who was riding an E-Bike but hadn't ridden a bike in 20 years. We decided it was high time for a rematch, but this time George had an ace up his sleeve - he would be riding a de-restricted Canyon Grail On E-Bike to give Hank a proper test and see who would come out on top!


Pro Cyclist Vs. .....His Dad!? | Road Bike Takes on E-Bike, But Who is Faster? Global Cycling Network, 9 August 2020
Despite being the father of an ex professional cyclist, George Lowsley-Williams, also known as Hank's dad, hasn't ridden a bike in over 20 years! Hank decided it was time for this to change, and invited his old man out on one of his training loops so they could ride together for the first time.
Luckily for George, he had assistance in the form of an Orbea E-Bike so he could give Hank a run for his money on the hills!
"Absolutely excellent video in every way—great quality, brilliant editing, hilariously funny and in places quite touching. GCN at it's best". GH.

Guest Speaker: Thursdays with Anne Diamond, with George and Caroline Lowsley-Williams - Viking, July 30 2020
Guest Speaker Thursdays are hosted by Guest Lecturers who would have been presenting to you onboard, or people who have led extraordinary lives. Legendary BBC broadcaster Anne Diamond launches our first Guest Speaker Thursdays, with a treasure trove of stories from her broadcasting days.
Reviews
We visited on Bank Holiday Monday and were captivated by the atmosphere and warmth of Chavenage. I just wanted to extend my appreciation of the tour provided by (and I beg his pardon if I remember his name incorrectly!) David Lowsley-Williams as the tour he provided was such a refreshing change from the "average guided tours" provided by so many! We had the opportunity to exchange a few words with a very pleasant female family member after the tour and found her gracious and charming. How lovely that the family are so willing to ensure that their visitors feel a valued part of Chavenage. Thank You. I shall be enthusing the charms of Chavenage to friends and colleagues.
Laura-Jaine

This is undoubtedly the best guided tour we have ever experienced. Caroline's delivery of the potted history of both the family and the house is excellent and hugely entertaining. Although tours are between 2 and 5pm on both a Thursday and Sunday, one needs to arrive promptly in order to benefit from the full two hour tour. We will definitely return and would highly recommend a visit. Excellent value for money!
Ashley C


Access
Disabled Access.
Chavenage is an Elizabethan building retaining many of its original features (dating from before 1576). As a result, there is unfortunately no wheelchair access, and there are steps and uneven floors throughout the house.

Health and Safety Advice.
In the gardens there are uneven surfaces, non-edible plants, low branches, and slippery surfaces in wet weather. In the building there are some steep stone steps, low doorways, uneven and slippery floors, and other steps not immediately obvious. Children should always be accompanied while visiting Chavenage.